Zoi Hospitals, Listed Among the Top 10 Multispeciality Hospitals in Hyderabad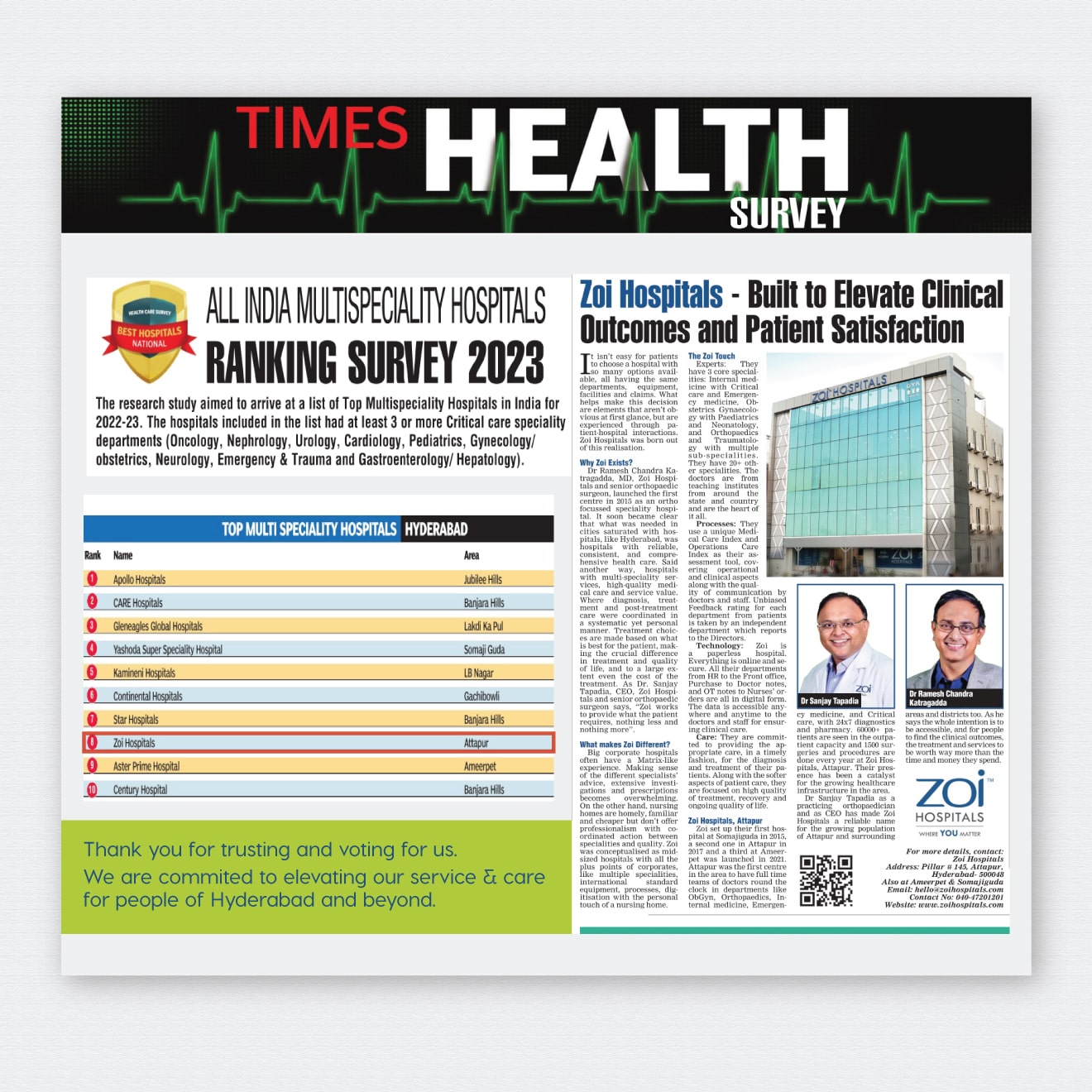 "We are delighted to be listed among the top 10 multispeciality hospitals in Hyderabad. This recognition is a testament to our commitment to providing the highest quality healthcare services to our patients," said Dr. Ramesh Chandra Katragadda, Director of Zoi Hospitals.
"Our team of highly skilled doctors and medical professionals is dedicated to providing personalized care to each patient, using the latest technology and medical techniques. We are constantly striving to improve our services and facilities to meet the evolving healthcare needs of our patients," Dr. Sanjay Tapadia, Director of Zoi Hospitals added
Zoi Hospitals' inclusion in the top 10 multispeciality hospitals in Hyderabad is a significant milestone for the hospital chain, and it reinforces its position as a leading healthcare provider in the region. The hospital chain is committed to continuing its mission of providing high-quality healthcare services to its patients, and it looks forward to serving the community for many years to come.